45 university professors
25 tenure-track positions
61 Nationalities
~ 25 % non-scientific staff
2.098 first-year students
(WS 2023)
third-party funds
in 2022

697 in peer reviewed journals
106 Publications in Journals with Impact Factor >10
16 ERC Grants
2 Wittgenstein Awards
3 START Grants
University of Vienna Biology Building (UBB)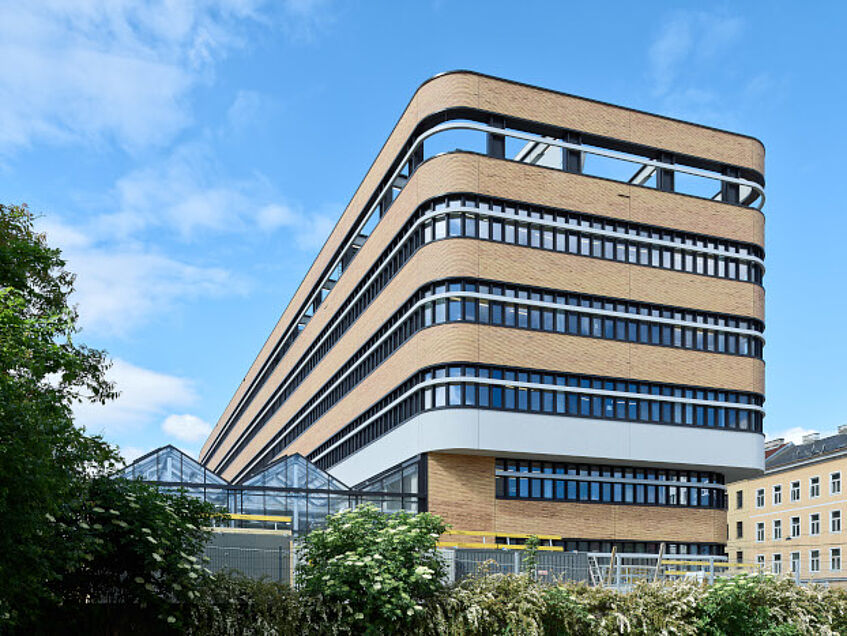 University of Vienna Biology Building (UBB)
The Departments of Biology have found their new academic home in the University of Vienna Biology Building at Djerassiplatz 1 in the 3rd district. More than 5,000 students and nearly 500 employees will use the sustainable building for studying, teaching, research and administration.
The building with the eye-catching facade of 400,000 clinker bricks was realized based on the plans of the Berlin architects Karsten Liebner and Marcel Backhaus.
UBB official opening
On October 8, the Federal Real Estate Company (BIG) and the University of Vienna, together with Federal Minister Heinz Faßmann and Mayor Michael Ludwig, opened the new University of Vienna Biology Building.